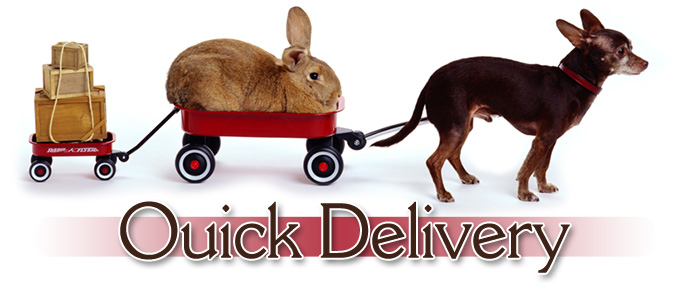 Nationwide Pet Transport Service Schedules for Quick Delivery Door to Door
Schedule Quick Delivery for Pet Transportation for your precious family pets.
We arrange our family Pet Transports around your dates and schedules.
The Quickest and Safest Door to Door Ground Pet Transporting Service in the USA. Moving family pets safely since 2001. Licensed USDA
Our Private and Group Transports never take longer than 4 days. And the 4 day trips are coast to coast. With our private Pet Transports, only your pets will travel in our mini van, like a Chrysler Town & Country Stow & Go. Or our larger customized van. And spend their nights in pet friendly motels. This is included at no extra cost to you. Your dogs get one bed and we get the other. Cats are kept in their crates for the entire transport. Sorry, but we find it is safer and less stressful for them this way. But their crate is large enough to accommodate a full size litter box and also allow them ample room to walk around. All of our crates are roomy with comfortable bedding.
We also offer group Pet Transports. The only difference is, your pets will travel in the van with other pets. We still transport in mini vans with only 4 pets/crates per van. All pets will sleep in the van with their driver at police patrolled rest areas. All of our group and private transports will take 1 to 4 days maximum.
The pricing for group Pet Transports is located on the TLC~Pet~Transport, Inc. Rates page.
Private "families only" transports are figured by the round trip mile out of our office.
You will need to fill out our Quote Request form for a formal quote with transport details. We will email you within 24 hours after receiving your information. You may also just email us all the information we will need to figure up your quote. If you call the office for a price quote, we will only be able to give you an estimate over the phone. Everyone needs to obtain a written quote.
To set up your family or group Pet Transport, we like to have at least a 1 to 2 week notice. But we can also accommodate last minute requests as well. Your pet's transport pickup and delivery can be scheduled at any time of the day or early evening. Again I say, our transports will take 1 to 4 days, depending on the length of your trip and the miles involved, with our coast to coast transports taking only 4 days. East to west coast group pickups are on the 7th of every month. And west to east coast group pickups are on the 11th of every month.
Time estimate is most always accurate as long as weather conditions and traffic are being cooperative.
We use a Tom Tom Go BRAND GPS system in all of our vans. Since TLC Pet Transport, Inc. is a door to door Pet Transporting Service, this comes in very handy. We'll find you even if you live on a remote dirt road out in the middle of nowhere.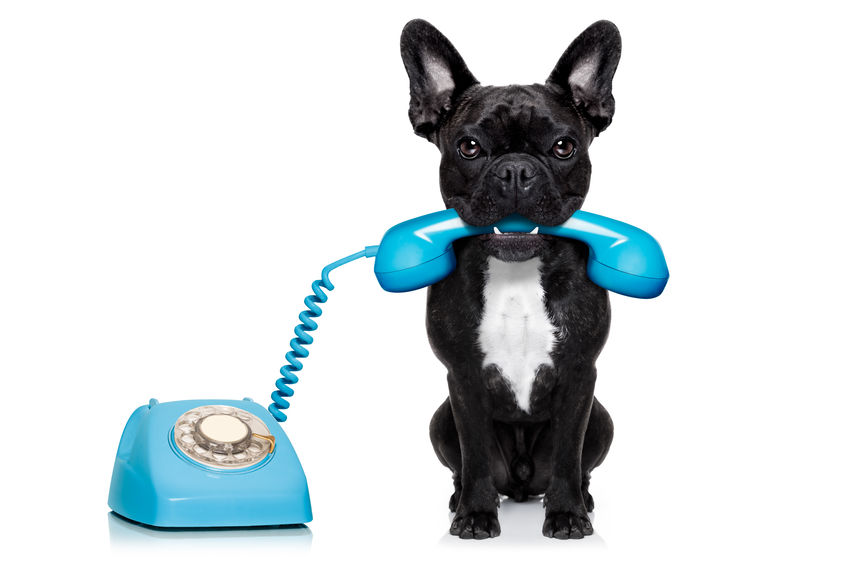 Upon pick up of your pets, we will program our GPS system with your delivery address. By doing this, we will then be able to give you the exact time of your pet's arrival. You will have your driver's cell phone number and you will be able to stay in touch with them by phone and text throughout your pet's entire journey to relieve your anxiety. You may contact your driver as often as needed to check up on your kids. All calls and texts are welcome. We realize that it is not an easy thing to hand your beloved pets over to strangers. Please know that we appreciate your trust in us. And we will not let you down. Trip pictures and videos will be sent at your request.
We will call you or the person responsible on each end of the transport with your pickup and delivery time. And inform you if we are delayed due to traffic or weather. Aside from that, you can always count on your pickup and delivery time and plan your day accordingly. A two hour delivery window is all that is needed.
Upon pickup, please have all of your pet's food and health papers ready for your driver. Your health certificate should list all current vaccinations and Rabies and also acknowledge that your pet is healthy enough to travel. Titer tests are accepted. This health certificate is required by the USDA and must be signed by a licensed veterinarian. It is valid for 10, sometimes 30 days, depending on your state. Please check this with your local veterinarian. This paperwork travels with your pet.
Please label all medications and include all instructions of medications and special diets that your pet might require. We administer all medication free of charge. If shots are required, all of TLC's drivers are trained to administer them. We also have a licensed veterinarian technician on call. And all TLC~Pet~Transport, Inc. drivers have been trained to do whatever is needed, medically, for any pet in their care.
Your Pet Transportation Service Contract and Emergency Care and Feeding forms will be emailed or faxed to you once you book your transport with a $100 deposit or other arrangements have been made.
We ask that you provide your own food as we do not want to upset your pets' system. Also, something with your scent helps your kids feel less abandoned. A chew bone for boredom is also helpful.
We will provide everything that is needed for transport: crates, fresh bedding (new bedding is provided for each transport), fresh spring water, collars, leashes, bowls, litter, litter boxes, chew toys, treats and, most of all, love and attention. Totally everything that will be needed to guarantee your pet's comfort and happiness.
Office hours are 9:00AM TO 5:00PM eastern time, Monday thru Friday. To schedule or discuss your family or group transport, please contact us by calling our office 1-859-428-1677. Or please fill out our Quote Request Form or Contact Us Here.
INSURANCE
We take the utmost precautions to provide the safest care possible in transporting your animals. Our drivers/attendants are licensed and insured, and have taken defensive driving training courses. We have never had an accident but they can happen. We provide insurance of $100.00 per pet free of charge. Additional insurance to insure your animal can be purchased at your request. This insurance option can be found on your Service Contract. But I am proud to say that TLC has never lost anyone's precious pet, gotten into an accident or had a pet get sick while in our care.
PAYMENT and BOOKING PROCEDURE
Send Payment…
Please click on the Pay Now button below to make a payment thru our Pay Pal link. All major credit cards and debit cards are accepted.
A deposit of $100 is required to book your dates for Pet Transport. This can be done with any credit card you choose through the PAY PAL link. You do not need to become a Pay Pal member to use this link. You can pay as a guest. This deposit is non refundable upon cancellation. You are free to reschedule if the need arises with no penalty. Your deposit will be honored thru the end of the year in which it was booked.
After receiving your deposit, your TLC paperwork will be emailed or faxed to you along with a detailed instruction/information sheet about your pet's transport. Please return to the office ASAP.
Full payment must be received and approved at least 10 days prior to your family or group transport.
Credit Card, Certified Check, and Money Orders are accepted forms of payment. Personal checks are also accepted and preferred. Please allow 10 business days.
In the event you find the need to reschedule your transport 10 days or less prior to your transport date, a 10% rescheduling fee will apply.
Cancellations up to 10 days prior to your transport being DISPATCHED FROM ITS' BASE OF ORIGIN will result in a 20% cancellation fee of the total transport cost, less your deposit.
Once transport has been dispatched from base of origin, cancellation will result in absolutely no refund. Please note that transports can be dispatched as much as 7 days before your assigned pickup date.


TLC~PET~TRANSPORT, Inc. is a member of the Better Business Bureau.