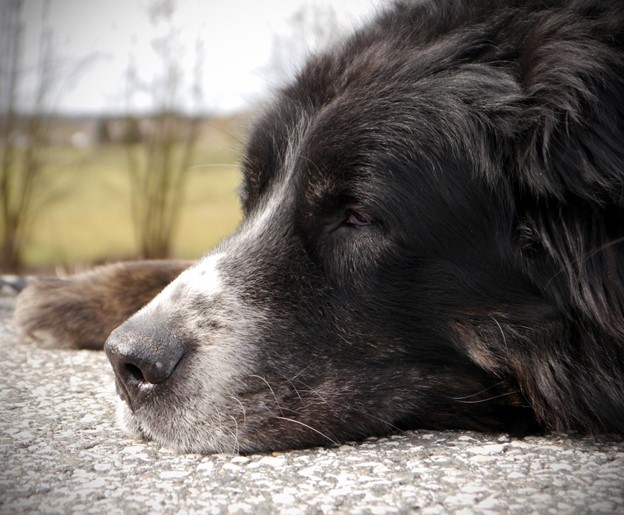 Our pets give us unconditional love throughout their lives, but as they age, they need us to care for their unique and changing needs. While this can be bittersweet, it can also be a time of creating sweet memories that will last a lifetime. That's why TLC Pet Transport has put together some tips and resources to help.
Understand Aging
According to the American Kennel Club, larger dogs tend to age faster than smaller ones, and lifespan can vary widely between breeds. For example, a Chihuahua may live to be 18, whereas a Saint Bernard or Great Dane may only have 6-10 years. Likewise, some breeds are more prone to certain types of conditions as they age. Labradors, for instance, are prone to hip and joint issues, whereas Dachshunds are susceptible to back problems. As for cats, an indoor cat can be expected to live between 10 and 15 years. Understanding the common ailments and chronic conditions your pet is likely to encounter, and at what age, can help you prepare. Your vet can also be a great resource, and a partner when it comes to managing your pet's golden years.
Anticipating Needs
Humans and pets share some characteristics of aging. There's a slowing metabolism, which can lead to unhealthy weight gain, so a specially formulated diet may become necessary. Pets' vision and hearing also begin to decrease with age, which means they may need to be kept exclusively indoors, and away from stairs and ungated swimming pools. They may also experience cognitive decline and become scared easily, or snap at strangers or kids, so supervision is essential. According to Senior Tail Waggers, achy joints may require supplements and a scaled down or low-impact exercise routine may be needed – swimming can be a good option.
Staying Engaged
Your pet may want to spend extra time with you as they age, as you represent a sense of familiarity and comfort. Be kind and patient. If you go out in public, make sure your dog is leashed and has identification. Travel with food and water and expect things to be slower than normal – a dog that used to chase you down a beach may be more comfortable with a short stroll and then a nap on a beach blanket. Find new ways to interact, even if it's just through belly rubs and brushing and sitting quietly with them – older dogs may fluctuate between sleeping and being restless, so learn to read their changing signals.
For cat-lovers, you probably thought that taking your beloved feline outdoors the way you take your dog for walks would be impossible. However, thanks to this specially designed backpack, you can keep your cat close to you, even when you leave the house!
Practical Needs
Elderly pets – like people – have to go to the bathroom more often, so you'll need to account for those needs when planning your family and work schedules. If your pup has an accident, don't scold them – an enzymatic cleaner should do the trick in getting things cleaned and freshened. Accidents or physical damage to furniture can occur, but a good upholstery repair shop can work magic.
Creature Comforts
In addition to wanting to spend time with you, older dogs appreciate comfort measures. A raised, heated orthopedic bed can be comforting. You can make medicine and supplement dispensing easier by using tasty pill pockets and passing meds off as "snacks." Pet stairs can help smaller or arthritic dogs access a couch or bed easier. If you have a dog that wanders, keeping them contained in one area of the home can help them feel more secure. Elevated food and water bowls can be easier to access, and you'll want to remove trip-and-fall obstacles – follow the same practices you might use if you were baby-proofing a house for a toddler.   
Caring for an elderly pet can be a beautifully rewarding act of kindness and love. Of course, always discuss special needs and concerns with your vet to ensure your beloved companion is comfortable and pain-free.
TLC Pet Transport is dedicated to providing the safest and most reliable pet transportation for your family pets nationwide. Call (859) 428-1677.
Image via Pixabay
Written by Jessica Brody.