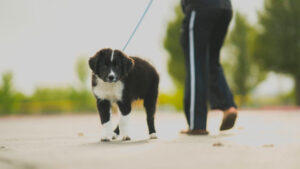 Did you know that 70% of U.S. households have at least one pet, as noted by the 2021/2022 National Pet Owners Survey? That's equivalent to 90.5 million families. Ultimately, this means your chances of having clients for a pet-based business are high, especially in Florida, which has a high rate of pet ownership compared to other states. 
Benefits of Starting a Pet Care Business
Fortunately, opening a pet care business in Sarasota and in general has its share of benefits. For example, if you choose to open a dog walking business in Sarasota, you'll benefit from warm weather most of the year. This means you'll have plenty of opportunities to get outside for walks. Plus, nearly half of the adult population in Sarasota work. These people have to leave their pets each day, and you could be the person who cares for their pets while they're gone. 
You could also choose to ship pet products throughout the country. Luckily, e-commerce is growing.  
Know Your Options
If you have an interest in working with pets or helping animals in some way, think about all your options. You could offer pet sitting or dog walking services and work directly with pets. On the other hand, you could make pet products, such as treats or dog clothing, or you could create an online pet product store. 
Research Your Target Market
While you already know your target market is pet owners, research your target market more in-depth. For example, if your business is local, what's the age bracket who will need you to walk their dogs most? On the other hand, let's say you have an e-commerce company. Take time to evaluate the demographics of pet owners throughout the U.S. to optimize your marketing efforts. 
Create a Business Plan
A business plan can help you remain organized. And if you want investors or will need a loan or grant to help with start-up costs, you'll need this. Your business plan must clearly state your business type, objectives, who your employees will be, and who your target market is, among other information. If writing isn't your strong suit, consider hiring a business plan writer for this task. 
Start Marketing 
Once you understand your target audience, start marketing to them. Ideally, you should choose a few marketing techniques to begin with, such as creating social media pages and a website. Although this could benefit you if you're operating locally, you may also want to send out flyers to let all your neighbors know. 
Have a Recovery Plan 
On average, there were 26,000 cyberattacks in 2020, so it's a reality that your e-commerce business could one day be the victim of a cyber attack. For this reason, create a cyber security data protection recovery plan so you can resume business as quickly as possible. Identify which applications must be recovered first and who plays a role in the process. It's also vital to establish a timeframe. 
Do What You Love and Love What You Do 
If you love pets, opening a pet-centric business in Sarasota could be something you'd enjoy. It's essential to have a plan to improve your odds of success, though. 
See how TLC Pet Transport could benefit your business. 
Image via Pexels