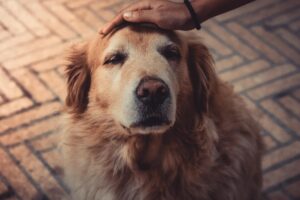 Watching your beloved pet grow old is a tough experience on many levels. Helping a senior pet navigate the challenges of aging is both emotionally draining and physically exhausting. But beyond this, caring for a senior pet can also become incredibly expensive, especially if your furry friend develops a chronic disease that requires special treatment. Fortunately, you don't have to spend an arm and a leg to keep your pet happy and healthy through their senior years!
Shop Around for Essential Services
As with anything you have to pay for, the best way to save money on pet care is to shop around and compare prices. Research local pet care services and request quotes so you can find the most affordable rate. This works for all kinds of service providers including groomers, veterinarians, pet sitters, dog walkers, and pet transport. Finding ways to save on essential services will ensure you can afford the top-quality care your pet needs to stay comfortable and healthy in their senior years.
Save On Supplies
You can also use comparison shopping to save money on senior pet supplies. As pets get older, they benefit from home accessibility equipment like raised food and water bowls, non-slip mats, heated beds, and ramps. Before shopping, look for the best prices online from retailers like PetSmart. You can save even more on every pet product purchase by taking advantage of PetSmart coupons and cashback offers!
Invest in High-Quality Food
Generic brand pet food may be the cheapest option, but it's not the best for your pet. Investing in high-quality pet food, on the other hand, can help keep your animal healthy so you can avoid preventable diseases and expensive vet bills later down the line. If you have the time, you could even make your own pet food at home. Raw food diets, for example, are much more affordable to make yourself than to buy pre-made. 
Visit the Vet Regularly
Believe it or not, regular vet visits can actually save you money. During routine visits, your veterinarian will check your dog for signs of potential health problems so you can start treatment right away. The earlier you catch issues, the easier — and cheaper — they will be to treat! Your vet can also help you come up with a preventive care plan to keep your pet as healthy as possible in their senior years.
Keep Your Pet Moving
As pets get older, they tend to spend a lot more time lying around the house. But keeping your pet moving is an essential preventive care practice that will help you reduce health issues like obesity, muscle atrophy, and joint stiffness. If you have a dog, take them on daily walks to keep their muscles strong and their joints properly lubricated. Dogs with pain and stiffness may benefit from shorter, more frequent walks rather than longer ones. To keep cats active in their senior years, Hill's Pet Nutrition recommends investing in a few interactive gadgets like puzzles and chasing toys.
Set Money Aside for Emergencies
No matter how well you care for your aging pet, health emergencies can still happen. Make sure you're prepared. Creating a pet emergency fund is a smart way to plan for the unexpected and ensure you can afford the care your furry friend needs in an emergency. Try to save between $1,000 and $2,000 in this fund. Alternatively, if your pet is currently healthy, purchasing a pet insurance policy might be more affordable than saving up the money yourself.
If you're feeling overwhelmed by the potential expenses that come with senior pet care, know that you have options. There are so many things you can do to prevent expensive treatments and save money on helpful supplies for your senior pet. Whatever your budget, your furry friend will appreciate all that you do to keep them comfortable and happy in their old age.
Are you moving long-distance? Pet transportation services can prevent your pet from having to travel by air, which can be traumatic for senior animals that are more sensitive to loud noises and extreme temperatures. Contact TLC Pet Transport to learn more.