Are you a remote worker considering taking your pet on the road with you? Managing a pet while living as a digital nomad can be challenging. But with research, planning, and organization, it is possible to get the best of both worlds. TLC Pet Transport takes a look at how to do just that.
Are you up to the task?
The first step is to assess how much time you will realistically be able to dedicate to your pet. They must get enough love and attention, even if you are away from home for extended periods. If you think that this won't be possible, it might not be a good idea to bring them along on your digital nomad journey.
Where will you live?
Once you decide that it's feasible for you to bring your pet along with you, research pet-friendly accommodations in the places where you will be going. This will ensure that wherever you go, there will always be a place for both of you to stay comfortably and safely.
What about pet care?
Before embarking on your journey, find out what local vets are available in the area where you'll be staying or passing through. This way, if something were to happen while on the road and your pet needed medical attention, there would be a vet ready and waiting who knows their medical history.
What does your day-to-day look like?
A routine is essential for any pet owner, but especially so if they are living as a digital nomad with a furry friend in tow. Having a set schedule keeps you organized and provides consistency and a sense of normalcy for your pet.
How do you keep your pet as healthy as can be?
Make sure that your pet's vaccinations are up-to-date before heading off on the road. This may require revisiting the same vet multiple times over several months or years, depending on how long they have been vaccinated for already or what kind of animal they are. Moreover, make sure all immunization records are documented somewhere safe so you can easily access them whenever necessary.
How can you show clients what you've got to offer?
Building experience is key to your success as a digital nomad since it can help prove your value and demonstrate your skill set. Take advantage of opportunities like freelance work or internships online so that potential employers have tangible evidence of what makes you special. Adding these experiences to LinkedIn also increases your visibility, which could lead to more job offers down the line. Lastly, don't forget to create marketing materials, such as a website, social media accounts, a portfolio, and even business cards, which will come in handy when networking.
Do you need business cards?
Speaking of business cards, don't write off this traditional yet powerful marketing tool just yet. Having this on hand is an effective way of getting on clients' radar and growing your network. Choosing from free business card templates is an easy and convenient way to create them — simply customize them to fit your style and brand. Indeed, it's an innovative way to stay ahead of the curve as a digital nomad.
What does taxation as a digital nomad look like?
Taxes need to be managed, no matter where you live or work. However, managing taxes can be trickier as you move from country to country with differing tax laws and regulations. This makes compliance more difficult, especially if you don't have proper guidance and advice from professionals such as accountants. Understanding and accounting for expenses related specifically to traveling, as well as keeping accurate records throughout, will reduce any headaches involved in this process when filing annual returns.
No doubt, being a digital nomad and owning a pet at the same time has its challenges, but it's not impossible. With research, planning, and staying organized, no matter how chaotic life may get, life on the road with your furry friend by your side will turn out to be an incredibly rewarding experience, both personally and professionally.
Looking to transport your pet safely and without drama? Check out TLC Pet Transport's services and rates.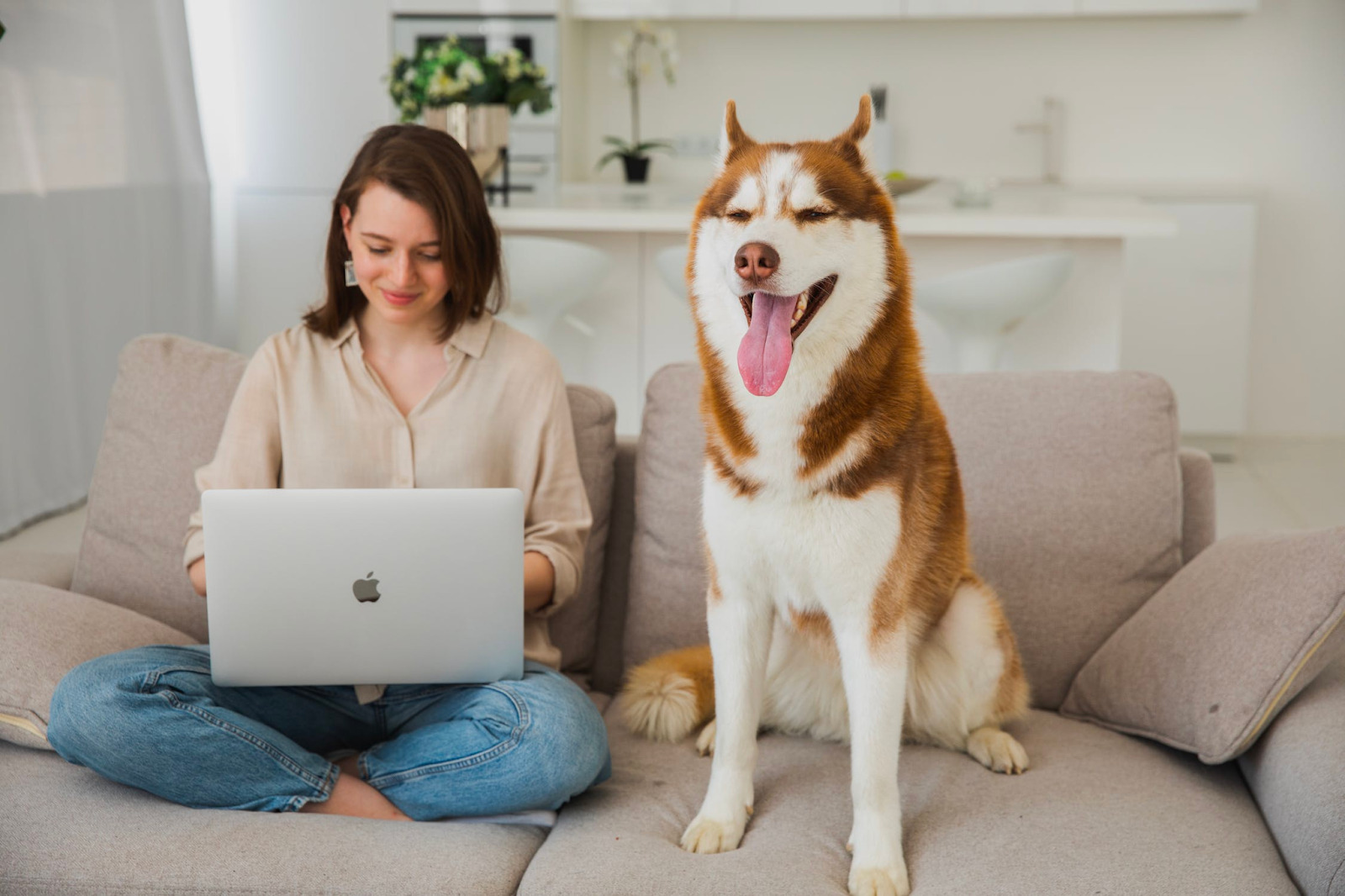 Image via Pexels
Best Regards,
Susan Peterson